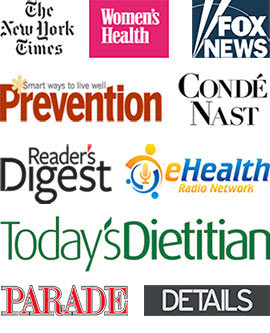 Gynecologist NYC Dr. Zelmanovich of Manhattan Women's Health & Wellness center offers a comprehensive Obstetrics & Gynecology care for women of all ages. At our OBGYN clinic of we provide a full range of gynecologic services, from annual check-ups and routine pap smears to treatment of Abnormal Uterine Bleeding and gyn procedures, surgeries performed in our office or in the hospital. Our state of the art NYC gynecology facility equipped with a latest obgyn equipment.
Dr. Zelmanovich MD is one of the best OBGYNs in NYC, among the top OBGYN specialists in the region, 2018 America's Top Gynecologist, and is a leading GYN doctor. One of the only GYN providers who performs robotic gynecological procedures. Dr. Anat Zelmanovich is an expert, a gynecology pioneer, as few others in the country have mastered the technique.

Would you like to review Manhattan Women's Health & Wellness on Google?
Please follow a link to leave your honest review. We value your feedback.
Dr. Zelmanovich is a kind and caring OBGYN. She listened to all my questions and gave thoughtful answers, giving me reassurance throughout my pregnancy. I would highly recommend her. ~Google
Dr. Zelmanovich obgyn in nyc was fantastic. She's very personable and made me feel comfortable during the appointment. She was great at explaining things and has a very friendly medical assistant too. ~RateMDs
RateMD Review
RateMD Review
Great OBGYN – made me feel welcome and at ease. great about answering all my crazy questions. ~Google
Lily Buranasombhop
Google Review
I was immediately impressed by obgyn Dr. Zelmanovich. She is attentive, knowledgeable, patient and compassionate. Her mild manner makes her very approachable. She answers my questions and does not seem to ever lose her patience. (No matter how many questions or concerns I have) Re. her gynecology nyc office: her secretary is a sweetheart. Appointments are easy to schedule. Waits are not long and she gives you plenty of time. And she's a wiz at the DaVinci Robot best obgyn in nyc period. So glad I found this outstanding obgyn doctor (have seen a couple of winners before becoming her patient) HIGHLY RECOMMENDED ~Vitals
Verified Patient
Vitals Review
I was suffering for so long and no gyn in nyc could help me. Dr. Zelmanovich, NYC Gynecologist was the first one who could diagnose me with my condition. She removed the mass from deep in my pelvis using the robot. I was pain free. Left the hospital the next day. best nyc obgyn doctor. I recommend her 100% ~Vitals
Verified Patient
Google Review
Dr. Anat Zelmanovich is a best gynecologist In the world. I'm her number one fan and there is no other obgyn Dr I would trust other than her. ~UCompareHealthcare
UCompareHealthcare Verified Patient
UCompareHealthcare Review
Do you have questions? Would like to schedule an appointment with the Best Rated OB Gynecologist Midtown NYC, Dr. Anat Zelmanovich, please contact our obgyn nyc office.
Dr. Anat Zelmanovich
,
Gynecologist
(
Gynecologist NYC
, Midtown OB/GYN)
51 East 25th Street, Ste 403
New York
,
NY
10010
(Between Madison Ave & Park Ave)
☎
(212) 533-4575
Dr. Anat Zelmanovich
,
Gynecologist
(
Gynecologist NYC
, Upper East Side OB/GYN)
983 Park Ave, Ste 1D
New York
,
NY
10028
(Between 83th & 84th Street)
☎
(212) 533-4575
DISCLAIMER: PLEASE READ CAREFULLY
The information on this website is to provide general guidance. In no way does any of the information provided reflect definitive medical advice and self diagnoses should not be made based on information obtained online. It is important to consult a best in class gynecologist in Midtown regarding
ANY and ALL
symptoms or signs as it may a sign of a serious illness or condition. A
thorough consultation
and examination should
ALWAYS
be performed for an accurate diagnosis and treatment plan. Be sure to call a physician or our Gynecology NYC office today and schedule a consultation with a top Midtown OBGYN gynecologist.