Dr. Khodadadian is currently an attending physician at Lenox Hill Hospital  in NYC and serves as the Director of Clinical Nutrition. He is also clinical instructor at NYU Langone Medical Center in NYC. Dr.Khodadadian has been voted by his peers as a Castle Connolly Top Doctor as well as  New York Super Doctors. His NYC gastroenterology practice, Manhattan Gastroenterology (located in Manhattan's Upper East Side) provides unique unparalleled expertise and state of the art technology in all aspects of gastroenterology. For instance, Dr. Khodadadian is one of the few gastroenterologists in NYC offering Infrared Coagulation (IRC) which promotes fast healing of hemorrhoids with relatively minimal discomfort.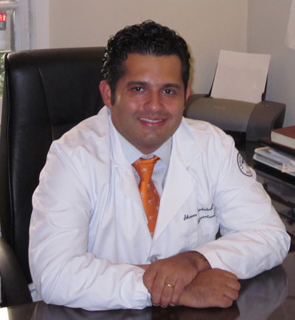 Professional Memberships:
American Board of Physician Nutritionists
American Society of Parenteral and Enteral Nutrition
New York Society for Gastrointestinal Endoscopy
American Gastroenterological Association
American Society for Gastrointestinal Endoscopy
American College of Gastroenterology
After acceptance to the highly selective accelerated seven-year B.S./M.D. program, Dr. Shawn Khodadadian graduated Summa Cum Laude from the Sophie Davis School of Biomedical Education/City University of New York Medical School with his Bachelor's Degree in Biomedicine. He then received his M.D. at the State University of New York's Stony Brook School of Medicine where he graduated in the top 2% of his class. Dr. Khodadadian received the prestigious Merck Award and was inducted to Alpha Omega Alpha, the national medical honor society for all U.S. Medical
Schools.
Dr. Khodadadian went on to complete his internship and residency in Internal Medicine followed by a three-year fellowship in Gastroenterology, Hepatology and Nutrition at Lenox Hill Hospital in NYC.  During fellowship, Dr. Khodadadian received grants to pursue specialized training in Inflammatory Bowel disease at the University of Chicago as well as training in liver disease at the Sinai School of Medicine.  After receiving specialized training at Memorial Sloan Kettering, the NYC gastroenterologist became one of a select few physicians board certified as a physician nutrition specialist by the American Board of Physician Nutritionists. Dr. Khodadadian feels strongly that nutrition plays a key role in general wellness and disease prevention, particularly in digestive diseases. As part of his comprehensive evaluation, Dr. Khodadadian incorporates nutritional interventions and lifestyle modification into his treatment plans. Dr. Khodadadian is currently a medical director at Midtown gynecology NYC.
"I am friendly, approachable and strongly believe in placing patients at the center of the decision-making process as long as they have been fully informed of all their options. I want each of my patients to experience individualized care and to feel comfortable expressing how they feel to me. I do all I can to make them feel at ease. I care for patients with the majority of gastrointestinal complaints but I have a special interest in Hemorrhoids treatments, Crohn's disease, constipation, IBS, GERD, and Heartburn. My specialist diagnostic services include Endoscopy and Colonoscopy. Patient education and self management strategies are at the heart of what I do." ~ Dr. Shawn Khodadadian
As a best in class NYC gastroenterologist and internist, Dr. Shawn Khodadadian provides highly personalized and comprehensive care. His philosophy regarding the doctor/patient relationship is based on trust and has earned him one of the most respected reputations in NYC.
Leading gastroenterologist Dr. Shawn Khodadadian, gynecologist Dr. Anat Zelmanovich and Midtown gynecologists are currently accepting patients by appointment only in Midtown Manhattan and on Upper East Side.
For more information or to schedule an appointment with the  best in class NYC gastroenterologist (GI doctor), Dr. Shawn Khodadadian, please contact our Upper East Side NYC office.